On Tuesday 19 November 2019 local authority building control teams and individuals across England and Wales took part in the national #OurDay campaign to give us an insight into their working day and the important services they provide in their local areas.
Take a look at the highlights rounded up below.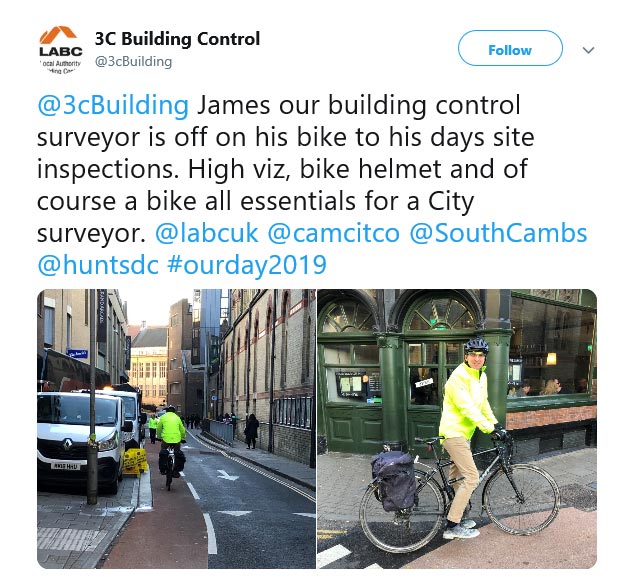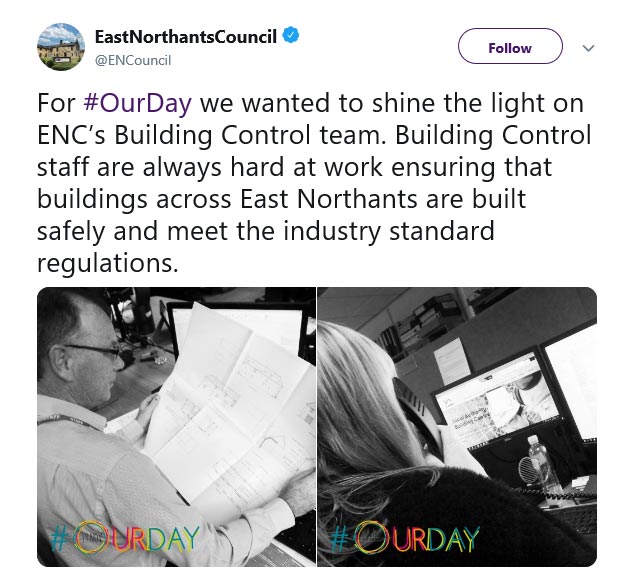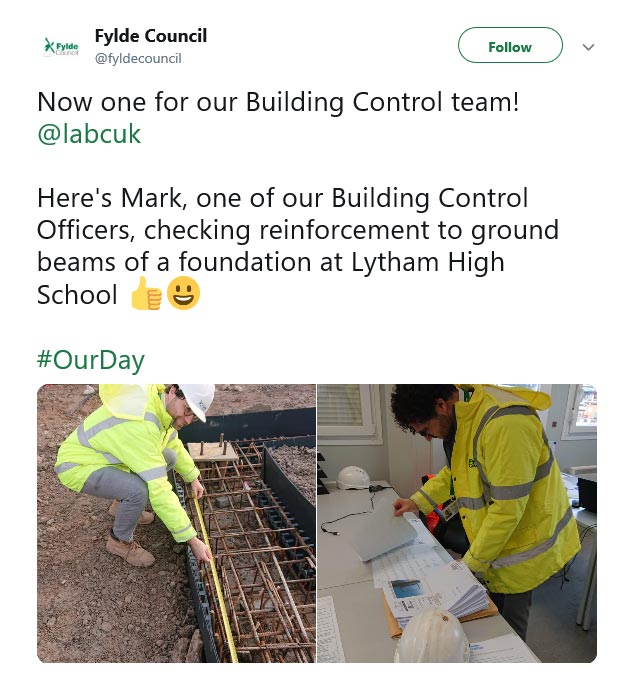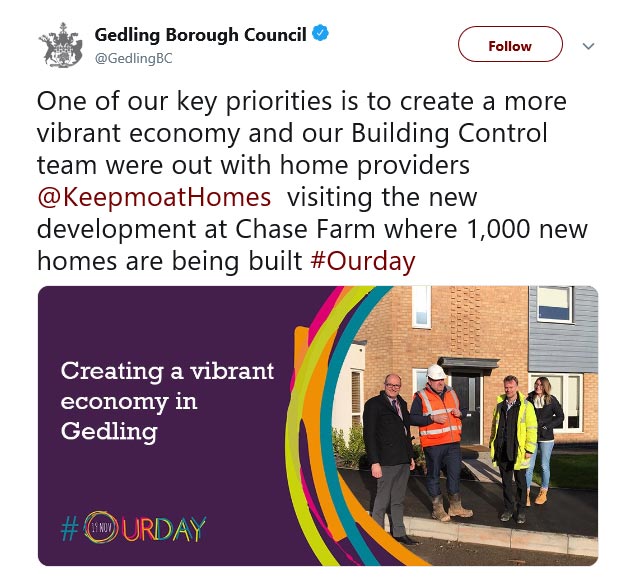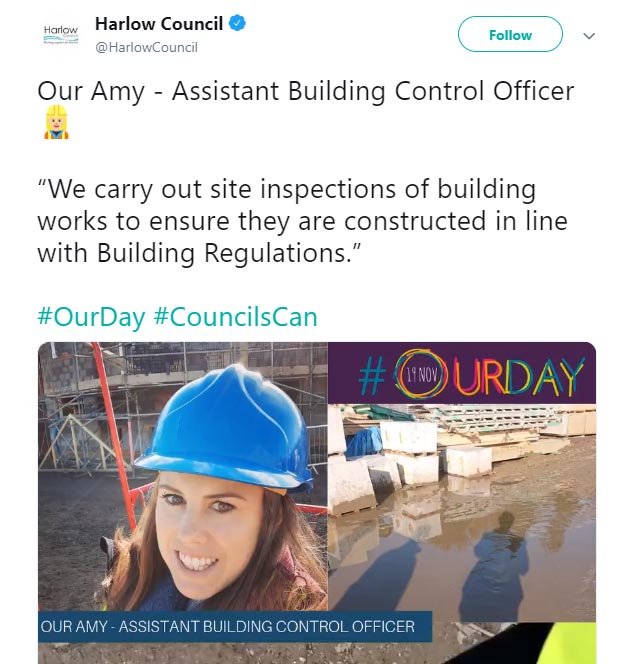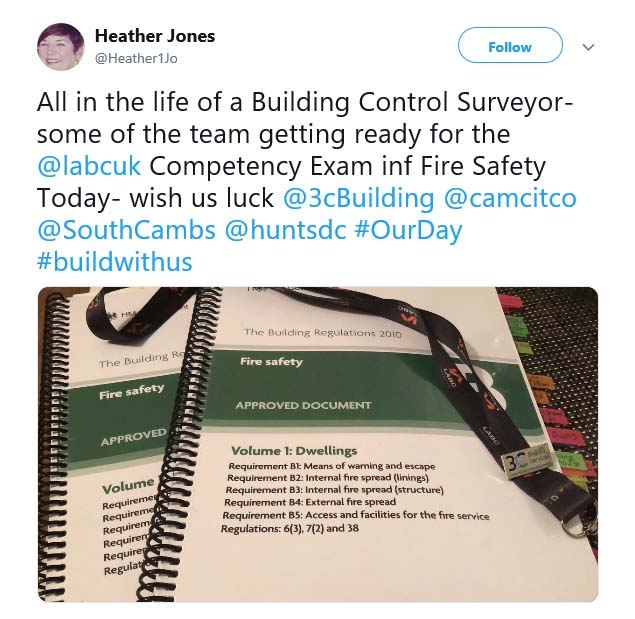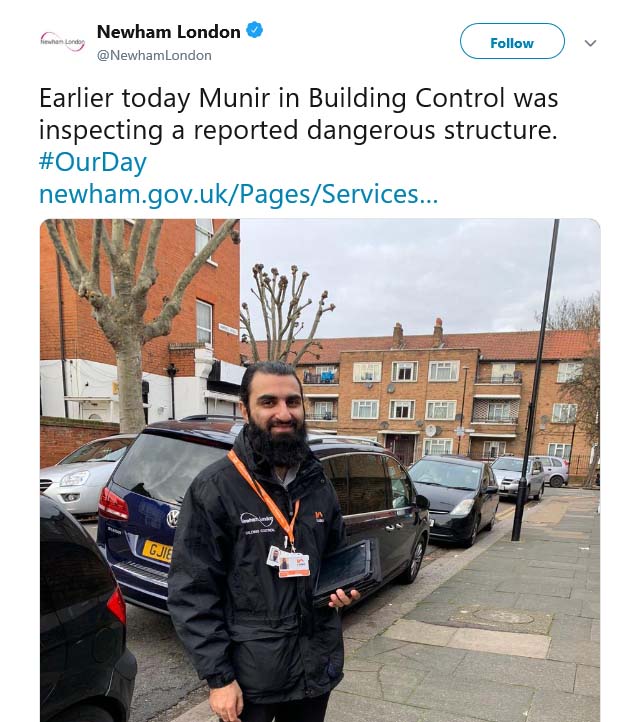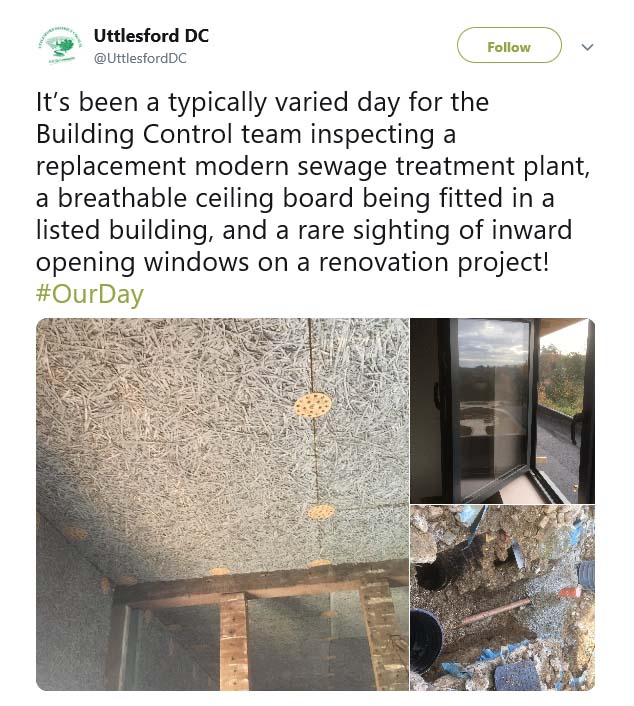 Wycombe District Council chose to celebrate #OurDay in a unique way by reviewing their biggest achievements of 2019.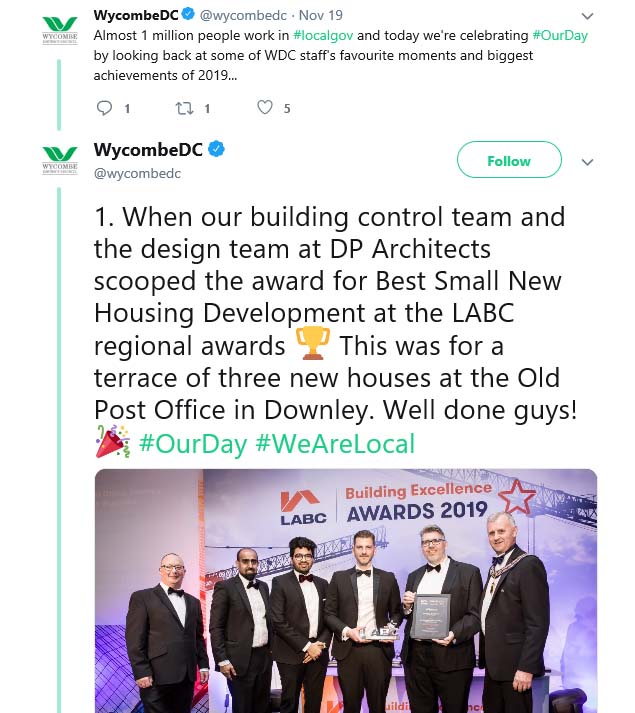 The 24-hour live social media marathon campaign is organised every year by the Local Government Association (LGA) which represents councils in England and Wales. The LGA encourages councillors and local authority staff to tell the Twitter world what they are up to using the hashtag #OurDay.
Want to know more about working in building control? Watch this video