Building control officers are never sure what to expect when they're called out to incidents involving dangerous structures. This story about a dangerous structure call-out was told to us by Frances Jordan, Senior Building Control Officer at St Albans City and District Council.
The problem
A car crashed into a Grade II listed house in Fishpool Street, St Albans in the heart of the city's conservation area.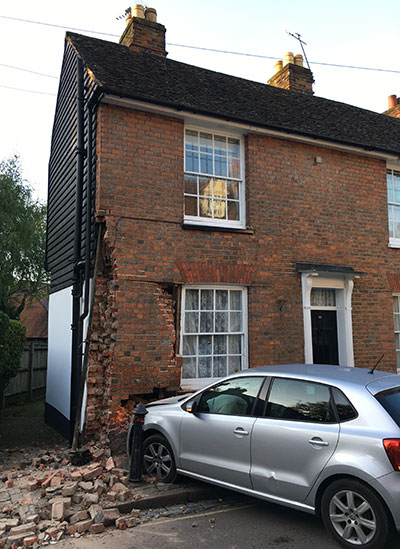 The front elevation of the house sustained considerable damage and one of our building control officers assessed it and decided it was potentially dangerous. The road was closed to traffic by the police.
What now?
Unfortunately, the homeowner's insurance company wasn't able to act promptly so we took immediate action under section 78 of the Building Act and arranged for our consultant structural engineer to attend and he advised our contractors of a propping design. A substantial section of loose brickwork had to be removed in the process, shown in the picture below.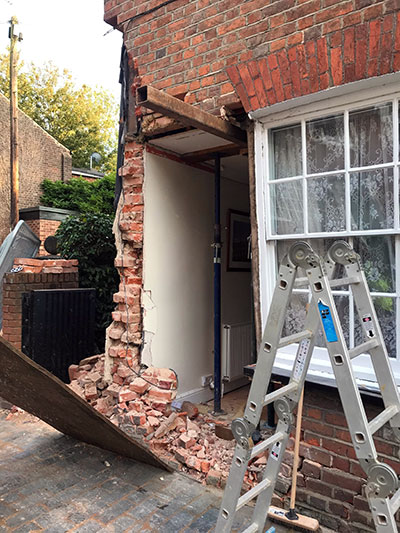 The solution
By the end of the day, the vehicle had been recovered and the property had been propped and made safe and secure. The unfortunate owners are on holiday but we kept them updated throughout the day via phone calls and photos. We'll be recovering the costs from the owners.
The works afterwards: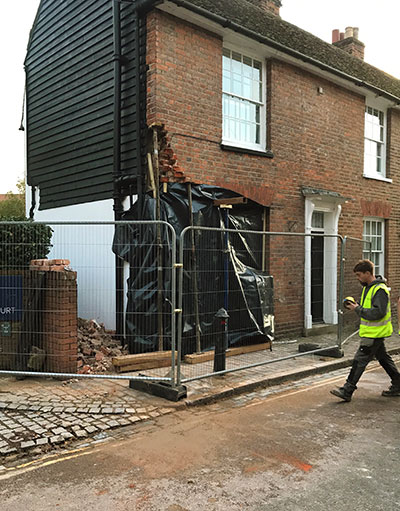 Building control matters
A large part of a role in building control is keeping the public safe, whether that's by helping deliver a safe building or attending dangerous structures. In the course of your career you'll get the chance to work alongside the emergency services and building professionals in challenging situations. It's a varied role which is sure to keep you on your toes.